NOW AVAILABLE – click the buttons above to get yours today!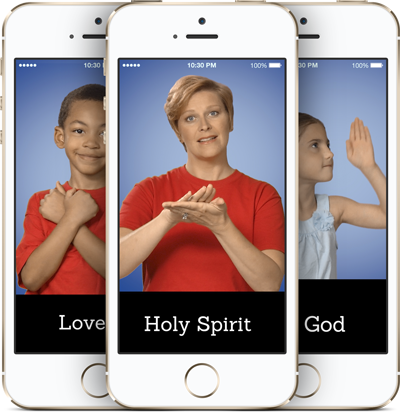 Did you ever want to learn to pray in American Sign Language (ASL)? The Religious Signs For Families app makes learning fun and easy! You and your child learn by watching children and parents sign religious words and prayers. All the ASL parent models are Deaf parents, and all the child models are Deaf children or Children of Deaf Adults (CODAs). Their expert signing is simple to follow and enjoyable to watch.
The Religious Signs for Families app is a delightful and engaging way to learn ASL using religious words that are not often found in other ASL apps. The goal of the app is to help families with young Deaf children and Deaf couples with young children to foster prayer in the home.  This app provides a way for families to connect while learning religious signs and to bond to one another and God as they pray in ASL.  Users extend beyond the family unit because this app is perfect for anyone who wants to learn and use ASL to pray.  All religious words have been selected from a Christian prayer context; however, there are many words that are used in other religious denominations.
From signs for religious words and actions to everyday words and prayers, this app is comprehensive. There are daily devotions requesting guidance from God and the Holy Spirit, and many beautiful prayers of blessing, love, thanks, praise, protection, peace, safety, and so much more. All prayers are ones that children will love and can learn easily. The Religious Signs for Families app is a great way to learn ASL and foster lifelong prayer in the home, classroom and beyond.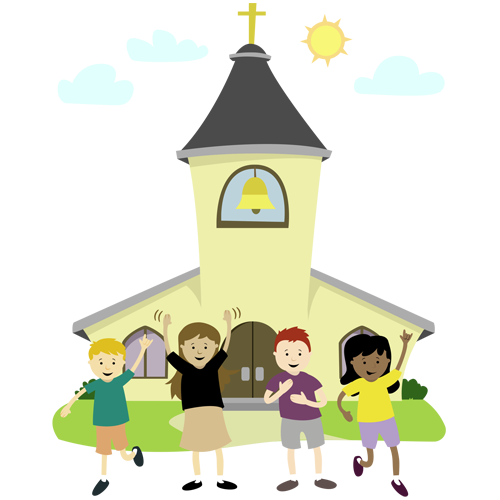 This app is perfect for:
Parents and grandparents of Deaf, hard of hearing and hearing children
Families who want to pray together
Parents and teachers who want to foster a love of prayer in children
Early childhood educators
Elementary and middle school teachers
Church groups and religious studies
Anyone who wishes to pray using American Sign Language
Those who already know ASL and wish to expand their knowledge
Those who have no previous signing knowledge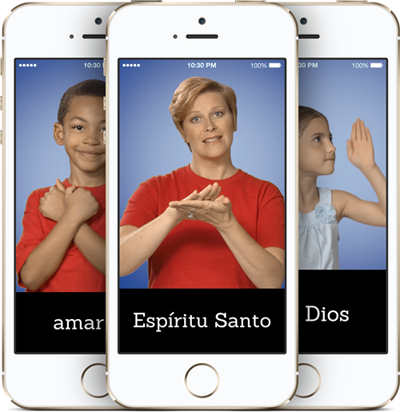 The app's features include:
Deaf ASL models and clear video images
Deaf and CODA peer models who children enjoy copying
Religious words and prayers in categories
Captions in English and Spanish that promote reading
Voicing in English and Spanish for hearing parents and teachers to follow
An intuitive graphical interface in which literacy is not required
Continual looping of video for repeated practice
Simple menu design with swiping and arrows for easy navigation
iPad/iPhone optimized
No advertisements or in-app purchases
Usage and Support
To navigate to a word/phrase category, swipe on the home page to choose a category. Tap the image to go to that category of videos. When in a category, use the left and right arrows in the bottom bar to navigate to other videos in that category. Tap the model icon to view an Adult or Child ASL model. Tap the home icon to go back to the main menu. On the home page, tap the menu icon to see a text-only menu of all words/phrases. Choose your desired language by tapping on the language box in the bottom left corner.
If you require technical assistance with the app, please email: info@cancanpro.com