Place an Ad or Tribute to Fr. Russo in the Program Book
Deaf Catholic Lay Organizations: Organizations of the Deaf Catholics support the mission of the Deaf Apostolate and plan spiritual and social events throughout the year.  They meet on the First Sundays of the Month, after the 11:15 Mass at St. Matthew Lower Church, 3000 Cottman Avenue, Philadelphia, PA 19149.   There is a lunch social after Mass before the meeting begins.  The next meeting of ICDA is November 3, 2019.   All are welcome!
International Catholic Deaf Association, Chapter #8
Our Lady of Ransom, Philadelphia
MEMBERSHIP
ICDA Membership Form 2022 – Printable
ICDA 2022 Membership On-Line Form and Payment
LINKS
OFFICERS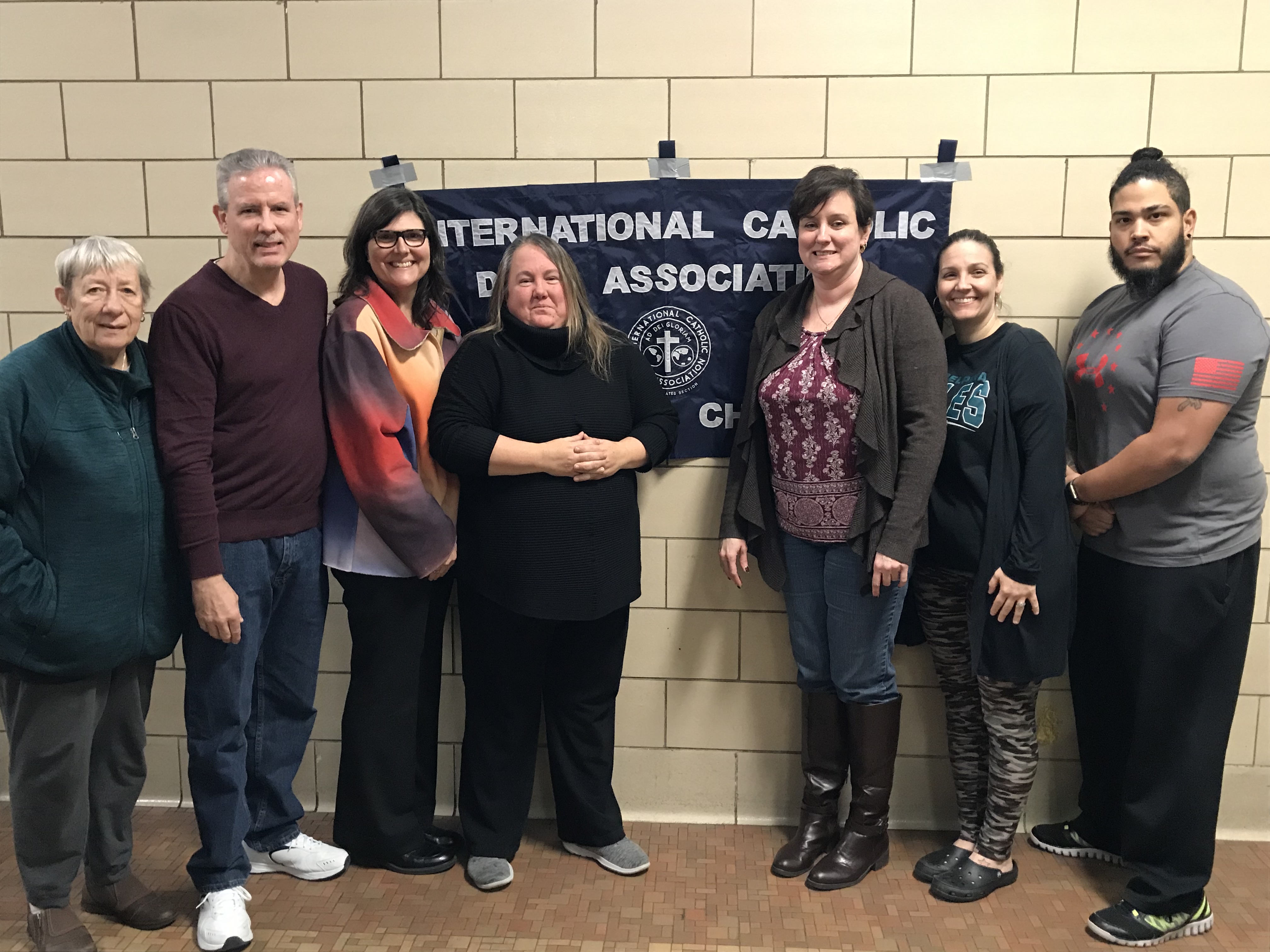 The  elected officers of the ICDA, Chapter # 8 are: President -Kristy Griffin, Vice President -Patty McFadden, Secretary – Debbie Fowler; Treasurer– Nikesha Centeno.  Board of Governors– Mike Lynch, Rosie Yuch & Miguel Centeno. Sr. Kathleen Schipani, IHM is the chapter's moderator and spiritual advisor.
MISSION
The ICDA Chapter # 8, which was chartered in 1952, follows the goals and purpose of the ICDA-US which includes:
To promote cultural, spiritual and social union among deaf and hard-of-hearing Catholics;
To promote the teachings and principles of the Catholic Church among deaf and hard of hearing people under the guidance of the bishops in union with the Holy Father, the Pope;
To engage in charitable work pertaining to the educational, spiritual and moral development of deaf and hard of hearing Catholics;
To provide accurate information to the public, concerning deaf and hard-of-hearing Catholics; and
To recognize all people as brothers and sisters in Jesus Christ, our Savior.